hero's pride and your uniform store
custom patches for your agencies - made easy
Why Hero's Pride for custom patches?
"It's like having a full team of experts in the back of your store."
KNOWLEDGEABLE REPRESENTATIVES
FREE DESIGN DEVELOPMENT
FREE DESIGN SAMPLES
FREE DESIGN MODIFICATIONS 
We know your uniform store has enough things to worry about, and we know that your primary focus is taking care of the officers and agencies that come to you for quality uniforms and quality service. We also know that on time delivery is important to you: our team will make sure that you will definitely, positively receive your patches when you need them, so you won't tie space and inventory waiting for those patches to come in.
Think of us as your "team of experts in the back of your store". That's what many of our uniform store partners tell us. 
We're here to make choosing, designing, and getting a patch the easiest part of your job.
A patch is the most economic, most important part of the uniform: we'll make sure it's best patch you and your customers have ever seen.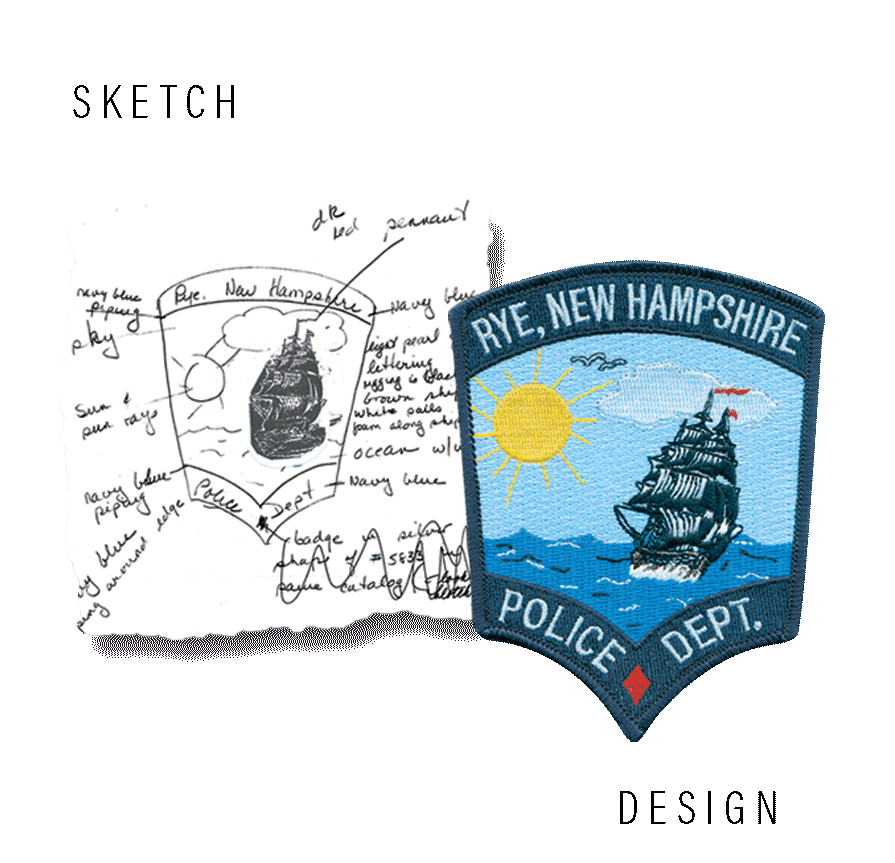 Knowledgeable Representatives
We know what questions to ask up front, so you're minimizing the number of steps that take you from agency request to uniform delivery.
Our representatives have decades of experience in uniform custom patches: we'll make suggestions that will result in a top-quality custom patch and will elevate the entire value of the uniform you deliver.
Be a hero to your local agencies: if they are struggling with designing or improving their patch, we're here to help. We'll provide ideas, suggestions, and improvement recommendations that you can pass on to your customers and will make them say "I'm glad we are working with you!"
Let our experts walk you through the design process absolutely free. It's our way of making your uniform business shine even brighter.
You want to make sure the agency's patch is absolutely perfect, before you put the first stitch on the first uniform, right?
That's why we provide free design samples, so you know what you're getting. 
Share the sample with your agency, to keep them informed throughout the uniform production process. It's another way to promote loyalty to your store and to your brand.
Nothing else matter, unless your patch is visually stunning.
After more than 40 years in business, we understand that the most critical element of a patch is its visual quality. It's the building block of a uniform store's ability to build loyalty with their customers.
We take painstaking measures, to make sure that the agencies, officers, and first responders that come to your store will be stunned by the level of detail, the vibrancy of colors, and the accuracy of the imagery.
This is why uniform retailers come back to us time and again, when it comes to custom uniform patches.
ORDERING IS AS EASY AS 1-2-3!
Submit your quote request and design example. 
We'll reach out if any further details are needed.
Place your order and we'll take care of the rest.